National Day of the Republic of Serbia - February 15, marks two important dates from the country's modern history and symbolizes the rebirth of the Serbian state: In 1804, the First Serbian Uprising was launched in Orašac, central Serbia, against the Ottoman Turks that had invaded and occupied the country; In 1835, the Assembly in Kragujevac, central Serbia, adopted and proclaimed the Sretenje Constitution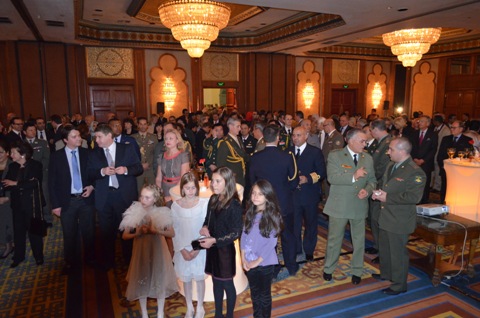 On the occasion of the National Day and the Army Day of the Republic of Serbia, H.E. Mr. Dragan Bisenić, the Ambassador of the Republic of Serbia, and Lt. Col. Mr. Predrag Prlić, the Defense Attaché, hosted a reception at the Marriot Hotel in Cairo on 25 February 2013, attended by more than 430 guests, such as the ministers of the Government of Egypt as well as Army and Police generals, representatives of the MoFA of Egypt, Grand Mufti of Egypt, Archiepiscops of the Greek Orthodox Church, high officials of the Governmental institutions, members of the Diplomatic and Military Diplomatic Corps, representatives from the fields of intellectual, politics, business, artistic and media societies as well as the Serbian community in Cairo.
After intonation of the Serbian and Egyptian national anthems, the Ambassador Dragan Bisenić highlighted that this year marks the 105th anniversary of the establishment of diplomatic relations between Serbia and Egypt. In that time, Egypt was one of the four non-European countries with which Serbia has had diplomatic relations, and Serbia was one of the nineteen European states, including the three empires - the Russian Empire, the British Empire and the Austro-Hungarian Monarchy. Throughout history, the two countries have maintained excellent and friendly relations.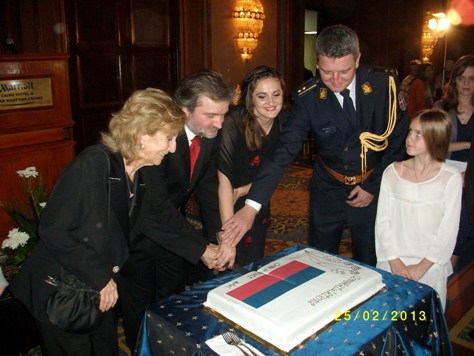 Several events were organized in the ceremony: 'Photography Exhibition 1950-1970', 'Video Wall' displayed of the cultural and natural heritage of the Republic of Serbia as well as concert of Quartet of Professors and Students of the Faculty of Music Education of the Helwan University in the scope of cooperation between the Embassy of Serbia and the University.