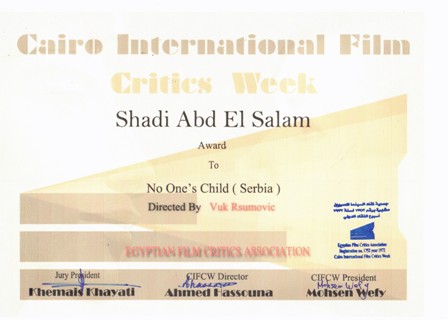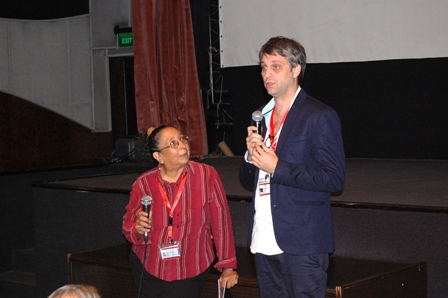 The Egyptian Film Critics Association have announced Vuk Rsumovic's Serbian film "No One's Child" as winner of the Shady Abdel Salam prize for Best Film, in the closing ceremony of the International Critics Week competition of the 36th Cairo International Film Festival (from 9 to 18 November 2014)
Ahmed Hassouna, President of the Competition, mentioned that there were 500 submissions for the pre-selection stage, only seven of which were chosen as the competition's line up. The ceremony was attended by the representatives of the Embassy of Serbia in Cairo as well as Mohsen Weefy, President of the Week, and Khamis Elkhayaty, President of the Jury, with members.
Serbian Embassy in Cairo before the screening at the Festival invited broadly all foreign missions, friends of Serbian Embassy in Cairo and media to pay attention to the movie and to attend the screenings.
In the absence of awarded director, winner's certificate and medal were given to the Cultural Attaché of the Serbian Embassy in Cairo, Mrs. Marija Sosic.